Be sure to take a peek at today's new grocery coupons (both printable and digital) and get the savings!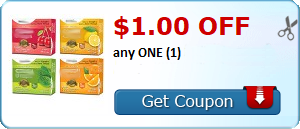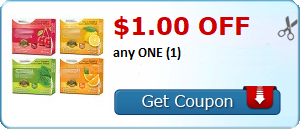 $0.70 off one True Lemon
$1.00 off one Newman's Own
$5.00 off one alli
$5.00 off one alli
$4.00 off any 2 Mucinex products 28ct or larger
$0.75 off one Pine-Sol
$1.00 off any 2 Scotch-Brite
$1.00 off any 2 Clorox
MySavings.com CPC (Earn $0.05 a click for coupon offers that you're not getting paid on.)
Purina Beyond Dry Dog Food at Target for $0.17 with Coupons
SAVINGSTAR
Save 25¢ on any single purchase of loose Grapefruit..Expires 5/1/2017.Save $0.25.
HOPSTER
Save $3.00 on any ONE (1) DerMend Product. Unlock when you complete 1 Ferndale Laboratories, Inc activity.
Save $4.00 on any ONE (1) Ice Cream Cake 46 oz. or larger (including Carvel®, Oreo®, or Hello Kitty®)
Save $1.00 on any TWO (2) Post® PEBBLES (TM) cereal (any variety, 11 oz or larger)
Save $3.00 on any ONE (1) Heliocare Anti-Aging Supplement. Unlock when you complete 1 Ferndale Laboratories, Inc activity.
Save $1.00 on any TWO (2) Post® PEBBLES (TM) cereal (any variety, 11 oz or larger)
IBOTTA
Earn $2.00 when you purchase St. Ives® Exfoliate & Nourish™ Apricot Oil Scrub
Earn $2.00 when you purchase St. Ives® Exfoliate & Nourish™ Coconut Oil Scrub
Earn $1.00 when you purchase Goody® Hair Brush
Earn $1.00 when you purchase Blumenthal Lansing Buttons
Earn $1.75 when you purchase Offray® Fabric Ribbon Accessories
Earn $1.00 when you purchase Tom's of Maine® Luminous White Toothpaste
Earn $0.00 when you purchase 10% cash back at Ulta Beauty