Android vs. Apple: which one are you? #DroidVApple Giveaway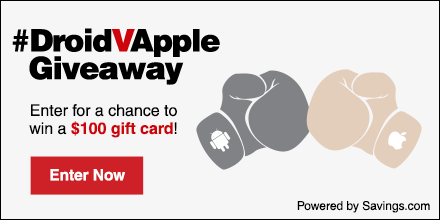 Android vs. Apple: which one are you?
I'm an Android girl, through and through. I get the appeal of Apple, but it's always seemed like they were trying to put a desktop computer into a phone. It's just not a good fit, IMHO. I would love to get my hands on the Samsung Galaxy S7! It really is more than just a typical smartphone with new technology, a slimmer design, and it's water resistant too. My chaotic life can definitely appreciate that quality!
The other big deciding factor for me to choose the Samsung Galaxy S7 is that it offers faster autofocus and low-light sensor, plus it has a longer lasting battery. Those are all important must-haves for me!
Whichever is your pick, be sure to cast your vote for your team, #TeamDroid or #TeamAppleVerizon!  To celebrate the launch of the new iPhone, Verizon is offering the chance to win a $100 gift card AND is hosting an upcoming Twitter Party with even more prizes!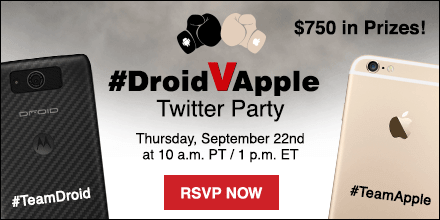 And, you can join all the fun and get your Tweet on!
Check out the #DroidVApple Twitter Party on Thursday, September 22nd, at 1:00pm, ET!
You'll want to RSVP here for a chance to win $750 in prizes!